If you miss necessary premises, trained workers or a specialised type of handling equipment, please do not hesitate to contact our commercial department. Within our mutual cooperation, we can assure everything you need for your project.
Human resources
We can help you with assurance of workforce if you are short of personnel for performance of your orders.
Equipment
Within our cooperation, we can provide you with various technical equipment like orbital welding machines, TIG/electrode welding machines, MIG/MAG welding machines, bevelling machines, tube end levelling machines, etc.
Handling equipment
We can provide you with a forklift, a truck with a hydraulic arm, vans up to 3.5 tons, cars, 9-seater cars, as well as a hall for prefabrication.
Do you need a similar solution? Contact us!
Any question? We will be pleased to assist you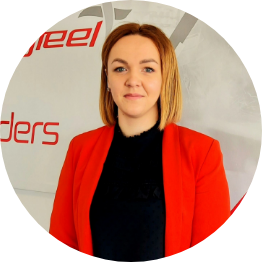 Ing. Veronika Lukáčová
Project Director
Contact us
[javascript protected email address]